Ferny Hollow won in a formidable battle with Riviere D'etel for the Racing Post Novice Chase in Leopardstown.
Despite doing everything in her beginner hunt in Punchestown, Gordon Elliott's Riviere D'etel should have given Ferny Hollow something to aim for as she was gaining 13 pounds as a four-year-old filly.
She'll never take that much weight again when she turns five next week, so it seemed like Elliott was worth a try, throwing her against Willie Mullins' 2020 Champion Bumper winner, and in truth she lost little in the defeat.
Ferny Hollow, who only had one hurdle race due to injury, had been something of a tear in her early fenders and at one point this threatened a return to those days as she set off with a tremendous lick under Paul Townend.
Jack Kennedy looked happy to take the lead over Riviere D'etel after a couple of barriers and the pair made some giant steps around the halfway point.
While Ferny Hollow has never been able to convincingly silence the contest at any stage, the 10/11 favorite has always tried to have enough in hand.
The field was forced to skip what would have been the final fence due to damage done in the first circuit and with the help of the track, Ferny Hollow won by two lengths.
Coral cut the winner to 6/4 from 2/1 for Arkle in Cheltenham in March.
"I thought it was a great performance to give that weight to a filly that no one has ever had all season," said Mullins, whose charge remains the only horse to have beaten Bob Olinger.
"He was back from an 11 month hiatus last time, but this time he was only three weeks old – I was worried all week that I was asking too much to come back so soon.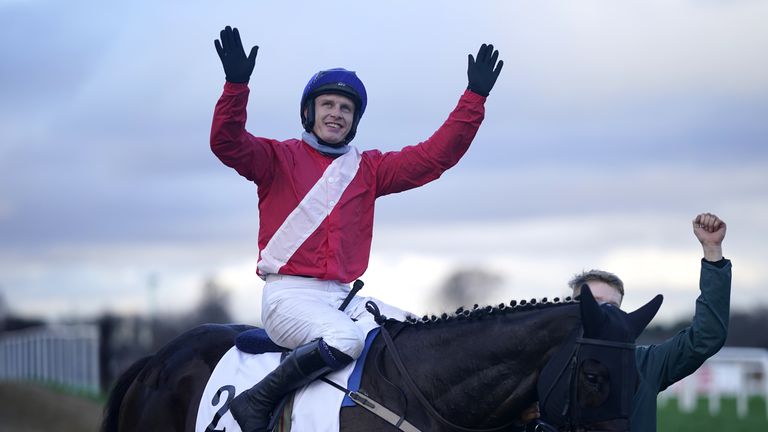 "Everything was against him, but he got him out of the bag anyway. I thought he was a fantastic performance.
"He loves to jump. I really thought it was a fantastic performance for him. We could have waited a few more weeks and gone to Punchestown and as we approached the race I was wondering if I was doing the right thing. But it showed what he is today."
He added: "We are very happy with him beyond the fences, he never stayed over the obstacles.
"We will probably come back here for the Dublin Racing Festival and then for the spring festivals."