LAKE BUENA VISTA, Fla. – The third day of Under Armor All-America Game practice is usually best practice because players are dressed in full pads. Today's training lived up to the hype and many players had their best performances of the week. Here are the ten players who shone the most on Friday.
Friday was Hudson's first workout of the week and it was easy to see that his legs were fresh. The TCU signer was as explosive as any receiver on the pitch and took more reps than anyone else. Hudson captured pretty much everything thrown at him and had no problem opening up. Quentin Johnson was one of the top receiving threats for the Horned Frogs last season, and Hudson has a chance to star alongside him next year.
SHARE YOUR THOUGHTS WITH TCU FANS ON PURPLEMENACE.COM
*****
Campbell's versatility was put on show on Friday when the Alabama linebacker played on cover, against running and blitzing out of bounds. Campbell is the ideal size for a linebacker and his skill set allows him to do a lot for defense. During the one-on-one, Campbell did a quick job of multiple high-level tackles, displaying a variety of quick passes to get to the quarterback.
SHARE YOUR THOUGHTS WITH ALABAMA FANS AT BAMAINSIDER.COM
*****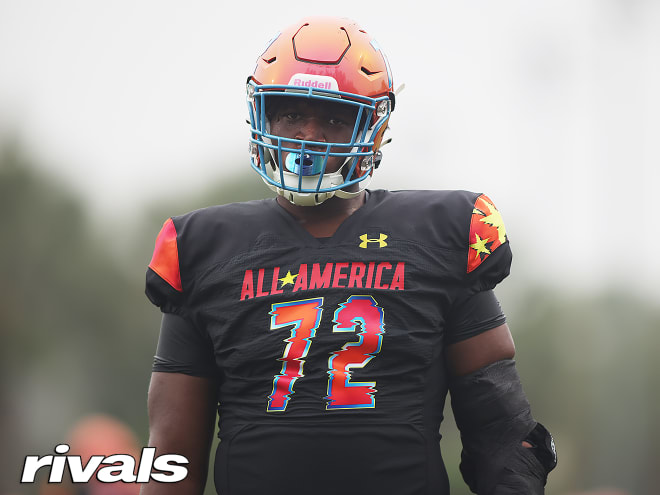 Umeozulu continues to be one of the most consistent artists of the week. On Friday he played tackle and guard during one-on-one and was very successful. The Texas signer was able to handle speed rushers from the edge and powerful inside defensive tackles. Umeozulu seems to feel more comfortable with the level of competition on the pitch.
SHARE YOUR THOUGHTS WITH TEXAS FANS AT ORANGEBLOODS.COM
*****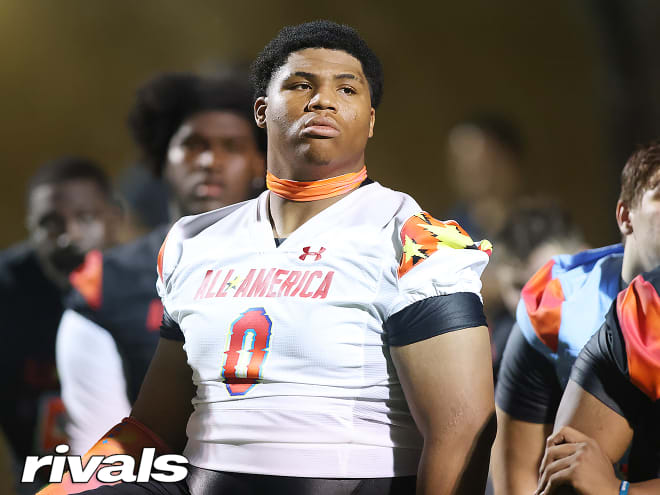 Nolen put together more impressive test performances and was again one of the best on Fridays. The future Texas A&M Aggie is a relentless pass rusher from inside the defensive line and wreaked havoc in the backfield during the inside run and team drills. Nolen is so quick from the snap that offensive linemen hardly have a chance to slow him down.
SHARE YOUR THOUGHTS WITH A&M TEXAS FANS AT AGGIEYELL.COM
*****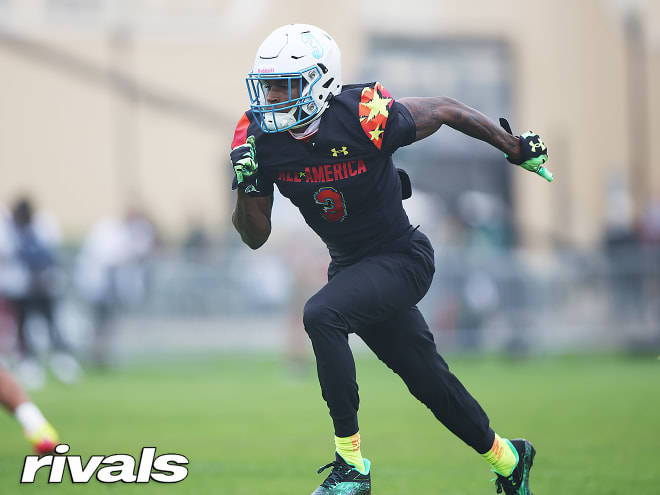 Stewart has been making flashy plays all week, but it looked like it was harder for the defensive backs to slow him down on Friday. Fast-paced Texas A&M signer made a lot of big holds down the field during one-on-one and made some cornerbacks look like they were stuck in first gear. Stewart isn't physically impressive, but he was just as intimidating as some of the biggest catchers for defenders.
*****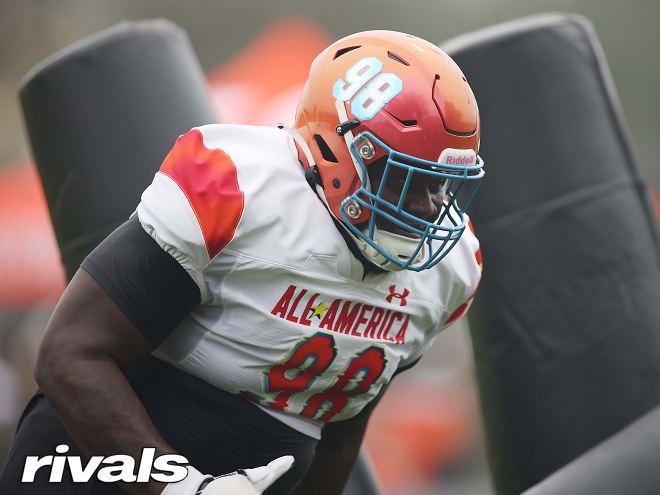 Alexander lived up to his nickname on Friday because he played like a big bear. The Georgia petitioner pushed against the offensive linemen for most of the day using a combination of upper body strength and leverage. On Friday Alexander was not using any overly imaginative techniques. he simply beat the man in front of him consistently and made his presence felt in the backfield all day.
SHARE YOUR THOUGHTS WITH GEORGIAN FANS ON UGASPORTS.COM
*****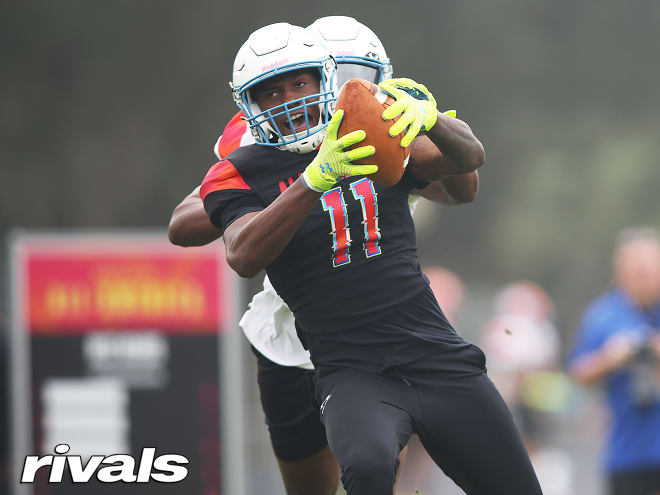 There are some receivers who have been constantly giving defensive back problems and Marshall is one of them. He is a huge target for quarterbacks and has proven to have reliable hands, even in traffic. Future pass catcher Aggie is a big threat to the pitch due to her good straight line speed, but she really shines in duo jump situations. Marshall is officially listed at 6-foot-4 and is a great jumper, so defenders have a hard time keeping the ball out of his hands when thrown high.
*****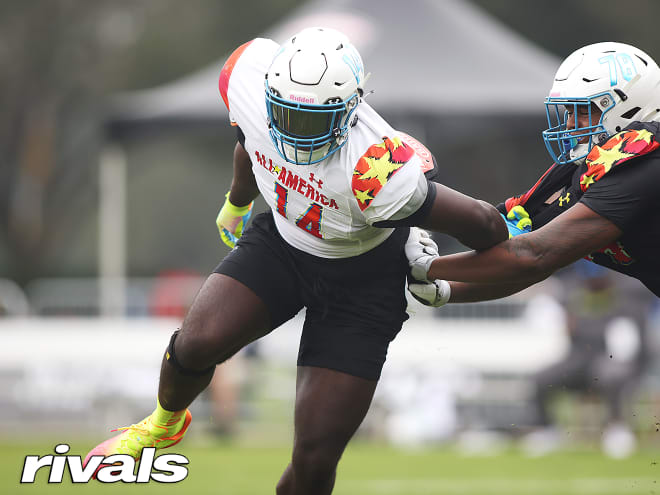 There are many dominant defensive linemen on the roster, but Stewart has been one of the best in the last two workouts. Stewart was a very active pass rusher on Friday and hit a number of offensive tackles against which he lined up. During the inside running drills, Stewart was able to beat the double teams to tackle or force the running backs to bounce outside.
*****
Abor stepped up his game on Friday and showed great speed from the edge. The Texas defensive end made some great plays during the one-on-one that continued with the inside run and team drills. Abor's speed on the snap gave rise to attacking tackles and he was a constant presence in the backfield.
*****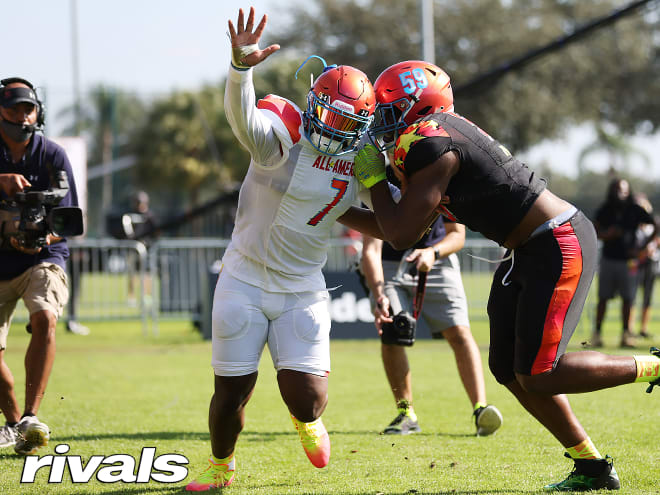 Alexander has been relatively quiet so far this week, but on Friday he came out of his shell during full bearing training. The Alabama signer had a good performance during the one-on-one, winning his fair share of reps, and shined during the team drills. Alexander looked very much in his element on Friday. He flew around and played a lot more physically. He seemed to have taken a quantum leap when everyone wore full gloves and was allowed to ramp up the intensity.