This week, the Italian Senate Budget Committee voted on an amendment that will close the remaining 10 mink farms in Italy over the next six months and permanently ban fur farming nationwide. The vote came after discussions with Humane Society International / Europe (HSI Europe) which presented practical and strategic solutions to shut down and convert fur farms into more humane and sustainable businesses in its recent report "Mink Breeding in Italy: Mapping and Future Perspectives ".
"This is a historic victory for animal protection in Italy and HSI / Europe is immensely proud that our fur farm conversion strategy has played a central role in dismantling this cruel and dangerous industry in our country." , declared HSI Italia Director Martina Pluda in a statement. "There are very clear economic, environmental, public health and, of course, animal welfare reasons for closing and banning fur farms."
Once the vote passes in Parliament, which should take place by the end of 2021, Italy will become the 16th country to ban fur farming. Under the fur ban, the rearing of fur animals including minks, foxes, raccoon dogs and chinchillas and the closure of all active fur farms in Italy will take effect from 30 June 2022. To facilitate the transition, the Ministry of Agriculture will compensate former fur farmers for a total of € 3 million in 2022.
The future of fur-free fashion
Fur is losing favor with fashionistas, retailers and major brands around the world, including Italian designers GUCCI, Valentino, Prada, Armani and Versace who have banned the use of fur in their collections in recent years. Major retailers like Macy's, Nordstrom, Neiman Marcus and Saks Fifth Avenue have also pledged to stop selling furs. And the pages of the fashion giant She they are going fur-free in countries around the world.
"Today's vote recognizes that allowing the mass rearing of wild animals for the frivolous fur fashion poses a risk to both animals and people that cannot be justified by the limited economic benefits it offers to a small minority of people. involved in this cruel industry, "Pluda said. "With so many designers, retailers and consumers giving up on fur, the conversion of fur farms offers people a sustainable future that the fur trade simply cannot provide."
In addition to banning the farming of fur animals, several governments have passed stricter bans, including Israel which became the first country to ban the sale of cruelly bred animal skins earlier this year.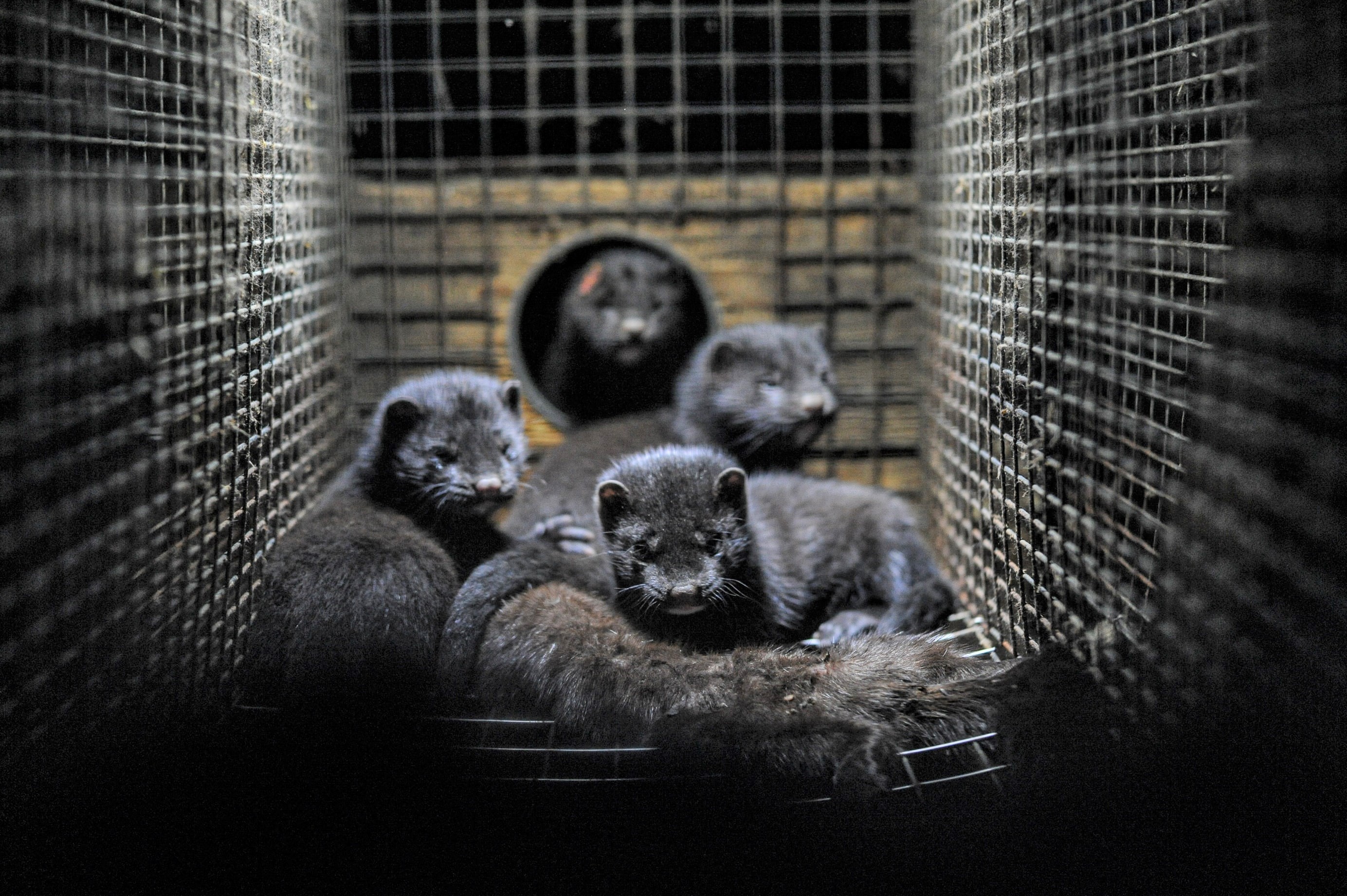 Fur farms spread COVID-19
A development that is pushing fur further out of fashion occurred during the onset of the COVID-19 pandemic, when many European mink farms, particularly in the Netherlands, reported the presence of the COVID-19 virus in minks. This has led to a massive culling of mink in many countries and the closure of the mink fur industry as a public health measure. As of December 2021, 465 mink fur farms in 12 countries reported a COVID-19 outbreak worldwide, including Italy, the United States and Canada. In February, the European Food Safety Agency reported that all mink farms should be considered at risk from COVID-19 outbreaks.
Hon. Michela Vittoria Brambilla, President of the Parliamentary Intergroup for Animal Rights and of the Italian League for the Defense of Animals and the Environment, supports HSI Europe's proposed reconversion of fur farms as a human and sustainable path for the 'Italy, a country that was a first hotspot of the COVID-19 pandemic.
"In 30 years of fighting for animal rights this is the best victory. Finally, a parliamentary vote marks the end of the unspeakable suffering inflicted on animals only in the name of profit and vanity ", said Brambilla in a statement." Italy is the 20th European country to introduce a ban or severe restriction on breeding of fur animals: better late than never. The final approval of the budget law is now awaited, but the political will has been clearly expressed. A dream come true that animal protection associations have been cultivating for decades in our country".
For more information on the end of fur in fashion, read:
Elle bans fur from its 45 editions globally
Canada Goose is committed to becoming fur-free by the end of 2022
Saint Laurent bans fur. These are the latest Hold Out brands.
GIFT SUBSCRIPTION SALE! Give VegNews this holiday season at a super-sweet price. And get one for yourself too!
subscribe
GIFT SUBSCRIPTION SALE! Give VegNews this holiday season at a super-sweet price. And get one for yourself too!
subscribe