In today's national columnist Fact or Fiction Mike Farrell examines three recent big topics in college football and decides if each statement is actually FACT or if it's FANTASY.
1. Georgia will beat Alabama tonight and win the CFB Playoff.
Take by Farrell: FICTION. I'm not betting against it yet Nick Saban. Georgia may have the overall better team and the Bulldogs are facing fewer injuries, but Alabama still have Saban and Saban doesn't lose these games often.
Watch out for Bryce Young playing out of his mind and Stetson Bennett making a couple of key mistakes. Alabama wins Monday night.
SHARE YOUR THOUGHTS WITH ALABAMA FANS AT BAMAINSIDER.COM
SHARE YOUR THOUGHTS WITH GEORGIAN FANS ON UGASPORTS.COM
*****
2. Gene Chizik can repair North Carolina defense.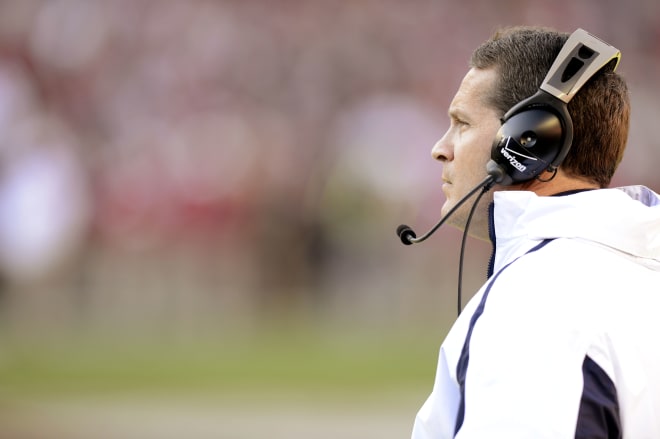 by Farrell To take: DONE. It is a good rental. Gene Chizik he was successful with the North Carolina defense a few years ago and this program needs an arm shot on that side of the ball, so his return to Chapel Hill will help. The question is, how fast?
Mack Brown he won't be the head coach forever and the window for an ACC title is likely around four years for the Tar Heels before anyone else takes over. This was a team that didn't seem close to breaking through this season. Improvement will come, but a division title may not be.
SHARE YOUR THOUGHTS WITH UNC FANS ON TARHEELILLUSTRATED.COM
*****
3. The state of North Dakota must be FBS.
Farrell's point of view: DONE. This is getting ridiculous. The state of North Dakota won its ninth FCS title in the past 11 years on Saturday, beating the state of Montana in Frisco, Texas. Certainly Mountain West or someone could use this program as a step forward in their lecture and perhaps see it become something of a Boise State success story.
I honestly don't care much about FCS football and, yeah, Nick Saban keep winning title after title in FBS, but when you have horrible schedules like UMass and UConn playing at FBS level, NDSU deserves to take the step forward.