The form is temporary, but the class is permanent. An old familiar adage often attributed to sports stars emerging from tough times to achieve great things and that definitely resonates with young jockey Jason Watson.
Success came quickly for Brighton-born Watson, who only became Champion Apprentice in his sophomore year with a license and landed one of the best jobs in racing while still a teenager, only to see the promise of a brilliant career he seems to disappear from his grasp in the summer when his collaboration with Roger Charlton ended.
But, to his credit, the 21-year-old has reinvented himself and ends an eventful year as one of the most successful and sought-after drivers on the circuit after winning the prized Bahrain International Trophy on David O'Meara's Lord Glitters and launching a serious challenge for the recognition of All-Weather Champion.
"You couldn't have written it," he muses. "When Roger and I separated, my confidence took a hit, but things changed so quickly for me, it was incredible.
"Winning over Lord Glitters was fantastic and even though I wouldn't have thought about it a couple of months ago, winning the title this winter is definitely in the back of my mind."
Maybe not as deep as it modestly suggests. Watson is riding with style, self-confidence and determination. Suddenly, it's hot ownership again and has entered the Christmas break with championship leader David Probert very much in the sights.
Championship of jockeys for all seasons
| | | | |
| --- | --- | --- | --- |
| David Probert | 30 | 179 | 17% |
| Jason Watson | 21 | 114 | 18% |
| Tom Marquand | 21 | 119 | 18% |
| Hollie Doyle | 20 | 167 | 12% |
Crucial to his resurgence is the connection with the best northern coach O'Meara, who in turn introduced him to a new agent, Chris Dixon and with this the opportunity to drive regularly for defending champion Mick's coach as well. Appleby.
"I have a lot to thank David for," she explains. "He offered me an olive branch when it became obvious that I was no longer riding for Roger. I rode it several winners and when stable jockey Danny Tudhope was injured a couple of months ago he put all his faith in it. myself.
"One morning while I was riding there, he called me at the office for breakfast and asked me if I would like to ride Lord Glitters in Bahrain. For him, putting so much faith in me after what had happened was fantastic.
"I studied the pre-race videos and Danny (Tudhope) gave me a lot of advice, but everything went perfectly according to plan. I just got out to ride it like any other race and it made it easy for me.
"He's such a special, high-class horse. Looking back though, it took a couple of weeks for the greatness of it all to be absorbed."
I found myself struggling to understand why everything had gone wrong.
Watson was riding twice a week at O'Meara's York stables when he met Dixon, a broadcaster and member of the successful Horse Watchers owned group who helps with race planning at Willow Farm.
"Tony Hind had booked my rides and did a great job for me, but he had a lot of drivers in his books, so after I left Roger's I was looking for a new start," he recalls. "I had a conversation on the phone with Chris and he agreed to hire me, initially to see how things were going.
"He was new to the job, so he didn't represent anyone else, which was really part of the attraction. Chris is a smart man with a strong knowledge of the game and has worked brilliantly so far.
"It was Chris who suggested that I go ride for Mick Appleby as well, with whom he has a strong association, and that turned out to be a good move for me too," adds Watson, who quickly made an impact with winning races on la Night of the Horse Guards on Earth and Hathlool.
"Mick and David are both very talented riders and it is a pleasure to ride for both of them. Despite being one of the best coaches so far, David won't have that many riders on All-Weather in the new year and Danny is back in the saddle as well," but I hope to be able to continue to ride it winning when the possibilities present themselves.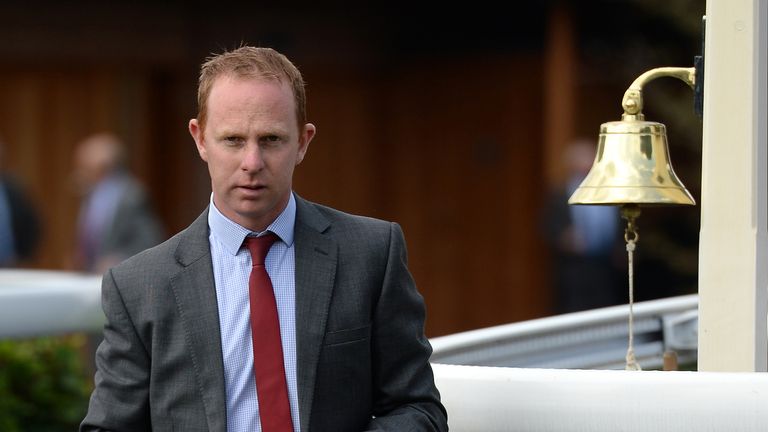 "I've also had support from other coaches, including my old boss Andrew Balding who has been fantastic, and if I can keep up the momentum through January I might have a chance for the title.
"It's definitely something I'd like to achieve in life, but whatever happens a good winter will prepare me to start running in the new turf season, which is the most important thing."
Watson, who lives near Cheltenham with partner and conditional runner Lilly Pinchin, has achieved more in three years than many jockeys in a lifetime.
He won the Stewards' Cup on Hugo Palmer's Gifted Master while on his way to become champion apprentice in only his second season in the saddle in 2018.
He went on to reach a century of winners that year, riding his claim just 17 months after scoring his first career win and started the following year as Charlton's jockey at the tender age of 18.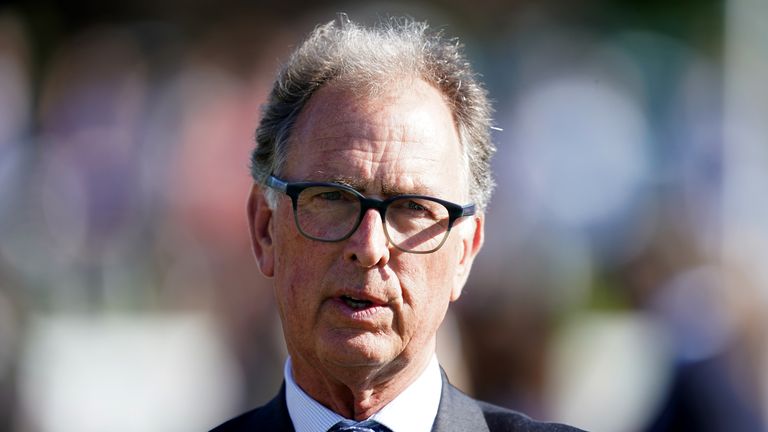 The partnership began ominously when Watson fractured four vertebrae in a crushing fall at Kempton Park in January of that year, but a string of group wins over Charlton's Headman, Aspetar and rising star Quadrilatero spurred the appetite for great things in Beckhampton.
Despite finishing third under Watson in the Qipco 1,000 Guineas the following spring, Quadrilatero did not live up to expectations, while Headman's brilliance was also short-lived.
The runner's win in Group Two York Stakes over Aspetar in late July 2020 was Charlton's first national group race success since Quadrilatero's Fillies' Mile nine months earlier.
Having only lost three times in the second straight century in 2019, Watson had only ridden 36 winners by the end of last year, just 25 of those for Charlton but with an impressive 21% success rate.
This year he added just two more for the Derby winning coach from just over 40 races as the partnership dwindled.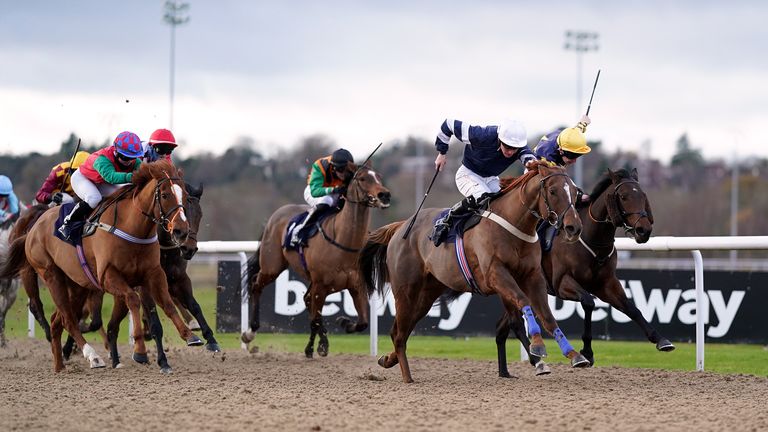 Reflecting on two years on a roller coaster, Watson reasons: "I was very young when it all happened to me, but I don't think it was the case with such an important job that would come too soon or anything like that.
"Earlier this year I felt I was riding just as well as when I had won the pack for him in my first season, but we didn't have the same caliber of horses last year so I found myself struggling to understand why. it had all gone wrong.
"I will always be grateful for the opportunity Roger gave me, but afterwards I was determined to prove to myself and everyone else that I have the ability to succeed. I have never been afraid to engage and have had great support in rebuilding the my career at a time when I needed it.
"Over the past few winters I've been driving overseas, spending time in Australia and Qatar, so I haven't spent much time on All-Weather, but that's my focus now.
"I am enjoying my work as I have never done and I am committed to repaying all the loyalty that the coaches I run for have shown me in recent months."